Following their 5-0 demolition of struggling Newcastle on Sunday, I thought it was a good time to delve a bit deeper into Leicester City. They currently sit on 14 points from their 7 games in the Premier League so far this season. Interestingly, this is 2 more points at this stage than they had in 2015/2016, the year Leicester famously won the league title. This version of Leicester City also sits 5 places higher in third than they did back in 2015, and with a far better goal difference. Currently sat in third, can the Foxes continue their excellent form under Brendan Rodgers?
Leicester probably went into this season hoping they could be the team to break into the established big 6. The well documented troubles of Arsenal, Spurs, Chelsea and Man United present an opportunity for a club like Leicester to break in. Leicester believe they have what it takes, and may even be hopeful they can bring Champions League football back to the King Power next season.
Sitting third, there is of course plenty to like about this Leicester City side. The style of football and the amount of younger talent they have to name just a couple. But it is always worth looking at the underlying data to evaluate how good they really are.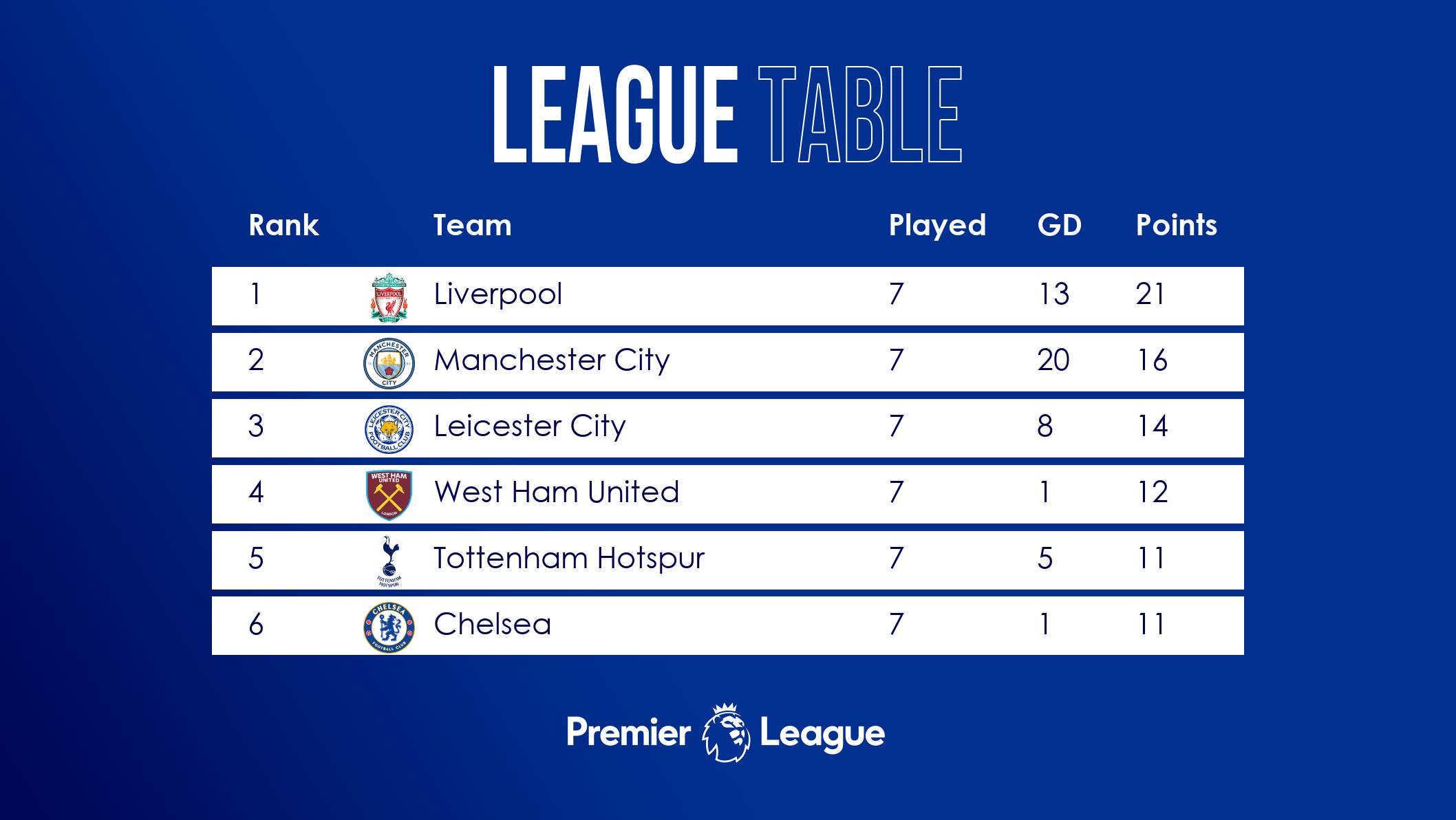 When looking offensively, Leicester are looking decent. They have taken the fifth most shots in the league with 69, and scored 13 of those. This equates to an 18.8% conversion rate, which is above the league average of 16.5%. On the face of these stats, the Foxes look dangerous and clinical going forward. When you take into account the popular xG (expected goals) statistic, Leicester's expected goals are 8. That means they have scored 5 more goals than the statistics would expect. This tells us the they have been finishing their chances, which is a very good thing. However, this sort of outperforming of xG generally doesn't last a full season and may catch up with Rodgers side at some point this year.
Much was made of the potential impact Harry Maguire's £80 million departure to Manchester United. So far this season though their defenders have been very good. The Leicester back four have only allowed 8.7 shots per game, which is second lowest in the league only to Manchester City. An excellent effort which means they have only conceded 5 goals this season, joint best in the league with Liverpool. Leicester also make 23 tackles per game which is currently the highest in the division, showing their ability to break up play and win the ball back quickly.
At this stage, there is much cause for optimism around Leicester and with good reason. Can they maintain this and finish top four? They are currently 7/2 with Sky Bet to do so. You can also get a top 6 finish at 10/11 with Sky Bet at the time of writing. Next up for Leicester? A trip to Anfield on Saturday which will be a massive test of their top 4 credentials.